Welcome to the Scientology Sign Generator. Enter some text and click the 'Go' button. A Scientology Sign will be generated for you. Collect 'em, trade 'em, put 'em on your website, or e-mail 'em to your friends.
Don't forget the original Church Sign Generator, as well as the Westboro Baptist Church sign generator and the letterboard generator.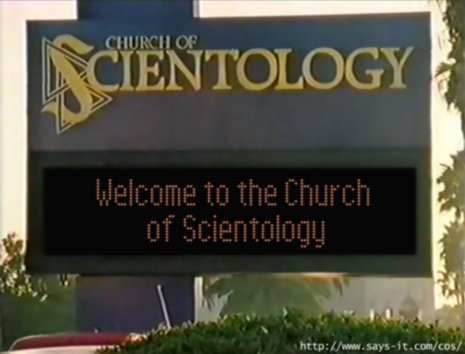 (Note: do not link directly to the image generated on this site - it won't work. You are free to download the image, copy it, put it on your own website, or distribute it however you like. If you don't have a website to store it on, there are plenty of free image hosting sites available.)
About Scientology
Scientology is a body of beliefs and related practices as well as a profitable multinational network of corporations created by American speculative fiction author L. Ron Hubbard. Hubbard developed Scientology teachings in 1952 as a successor to his earlier self-help system, Dianetics. Hubbard later characterized Scientology as an "applied religious philosophy" and the basis for a new religion. Scientology encompasses a spiritual rehabilitation philosophy and techniques, and covers topics such as morals, ethics, detoxification, education and management.
Learn more about Scientology on Wikipedia.